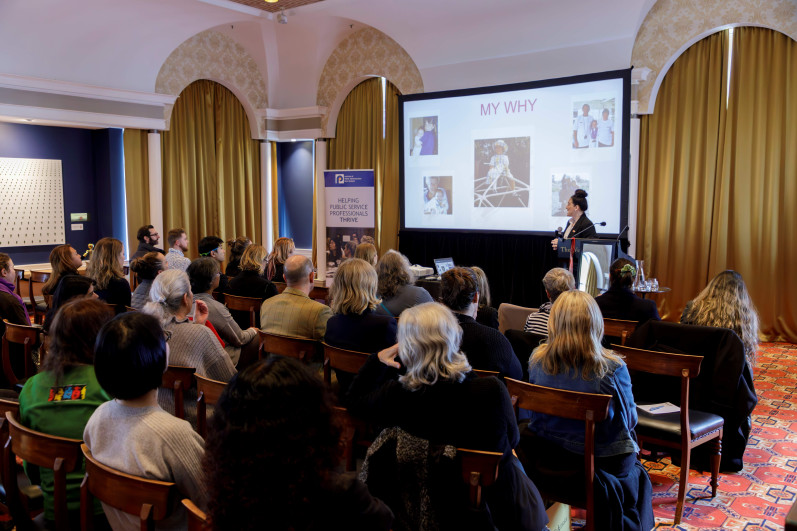 Dame Sophie Pascoe: Dare to dream
Dame Sophie Pascoe shared her passion for making the world more inclusive and diverse at this IPANZ event, with sponsorship from Westpac.
15 days ago
by Carin Sundstedt
Dame Sophie Pascoe reflected that when she was younger her biggest fear was a full length mirror. She brought a full length mirror to the presentation, and on it she placed a gold medal from the Tokyo Olympics, as a symbol of what can be achieved if you face your biggest fears and you dare to dream. We Enable Us, the cross-agency network remind us about the importance of visibility of tangata whaikaha Māori and Disabled People.
She spoke frankly on the topic that there are many types of disabilities hidden or not, all shapes and sizes and that she still gets told off for using disability parking – her message: don't make assumptions. She also shared how she had suffered severe depression and to remind us that even those who look like they've got it all, also go through tough times. She said it took the words 'are you ok?' to realise she needed professional help and was supported by a clinical psychologist to overcome her depresssion. The message I will remember is the importance of reaching out and connecting with those around you. It can literally save a life.
Event key takeaways
How important role models are especially when you grow up feeling different
Connecting in with your networks for support
The importance of family and friends who accept you no matter what
Not focusing on social media and the culture of 'highlight reels'
Showcasing and accepting people with disability
Changes are needed to infrastructure, accesibility