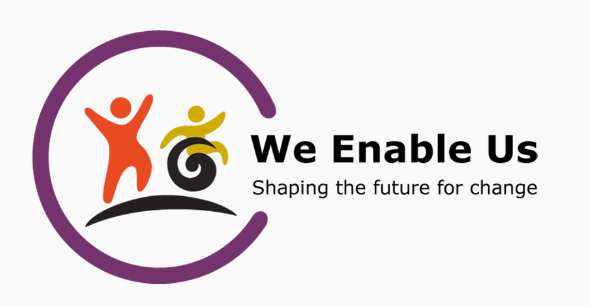 Mahi tahi on the four-point disability plan
Working together has resulted in a focused and collaborative approach to embed opportunities for tāngata whaikaha Māori and disabled people.
15 days ago
by WEU and the ELN Team
The four-point disability plan has been developed by Te Kawa Mataaho, with the support of Whaikaha, the Ministry for Social Development, and cross-agency ELN, We Enable Us (WEU). The draft plan was shared with WEU members who provided their feedback and expertise, and it was this shared mahi that enabled the final result.
The plan has been based on much of the data informed from Te Taunaki and contains actions to encourage Public Service leaders to create further opportunities and progress development for disabled people in the Public Service. Thank you to everyone who contributed – the plan couldn't have been developed without the mahi of WEU members.
We know that disabled public servants face ongoing challenges and inequities. Te Taunaki the Public Service Census was carried out for the first time in 2021. Te Taunaki, and research reports developed using the data gained from it, has given us greater insight into the experiences of disabled and Rainbow public servants. In the State of the Public Service Report the Public Services Commissioner set expectations to see more emphasis on diversity and inclusion strategies for Rainbow and disabled communities over the next three years which will be underpinned by high quality data.
According to Te Taunaki Public Service Census, public servants with functional disabilities are:
less likely to feel positive about their development across all areas asked about (access to opportunities and encouragement and support for those opportunities)
less likely to say their skills matched well with the work they do (45% vs 51% for non-disabled)
more likely to say they needed further training to do their job well (24% vs 16% for non-disabled).
There is work to do to ensure that all people are included in the Public Service. Public service agencies are being asked to take a focused approach to disability in their work, using the 4-point plan.
WEU welcomes the 4-point plans and looks forward to working with Te Kawa Mataaho, Whaikaha and the Ministry of Social Development.
If you have any questions about either the 4-point plan for tāngata whaikaha Māori and disabled people or the 4-point plan for Rainbow communities, you can contact your public service organisation's D&I lead, or Te Kawa Mataaho's Diversity and Inclusion team.